8 Reasons Why CodePanda Serves You Far More
Better Than Its Competitors!


Reason #1: We're In People Business To Serve Best Value For Our Students Like You, Whereas Our Competitors Solely Orientate Their Practices To Favor Their Training Partners And To Increase Their Profits!
As CodePanda we do believe that we're neither in Software Testing training nor in Software Testing certification business. But we're in people business. To be precise we're in "Serving People" business. So our people like yourself will prosper on your own amazing career journey and in your own exciting Software Testing learning and implementation agendas.
We're tirelessly working really really hard and we're not resting even for a single day, so that we have been continuously developing unique solutions, times more better, faster, helpful, useful services for you than all of our competitors are able to do!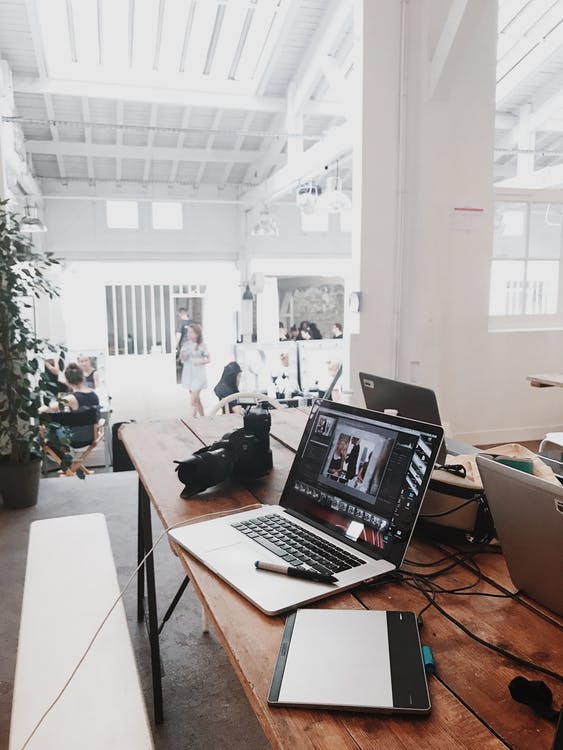 Reason #2. In Fact, We Offer Times More Value For Your Money Than Any Of Our Inefficient, Expensive And Training-Partner-Oriented Competitors Do!
As you know, what our competitors best do is to hide in the board rooms and spend money of their students, investors and training partners. And yet, we'll never be tired to work harder to be able to understand your needs and to serve you the best possible services you deserve.
Our continuous efforts and years of commitments to your success already pay off and this is why every single month we have been teaching and certifying tens of thousands people in Software Testing Frameworks whereas our competitors are not even close to these numbers.
Reason #3. Our Motto, Vision, Mission Whatever You May Call It Is Crystal Clear For Us: We Provide You Everything You Need, So We Make Sure That You Conveniently Learn And Implement Software Testing And You Advance In Your Own Career And Business!
Regardless where you're in your career at the moment and regardless your effective level of knowhow and experience, it's for us and for our entire team the top priority to ensure that you get all required support and you don't feel alone on your Software Testing learning journey.
We're 100% committed to guide you to give the best decisions in favor of growing your own career. We have been spending significant amount of time, effort and resources to assist you all way on your own exciting Software Testing journey.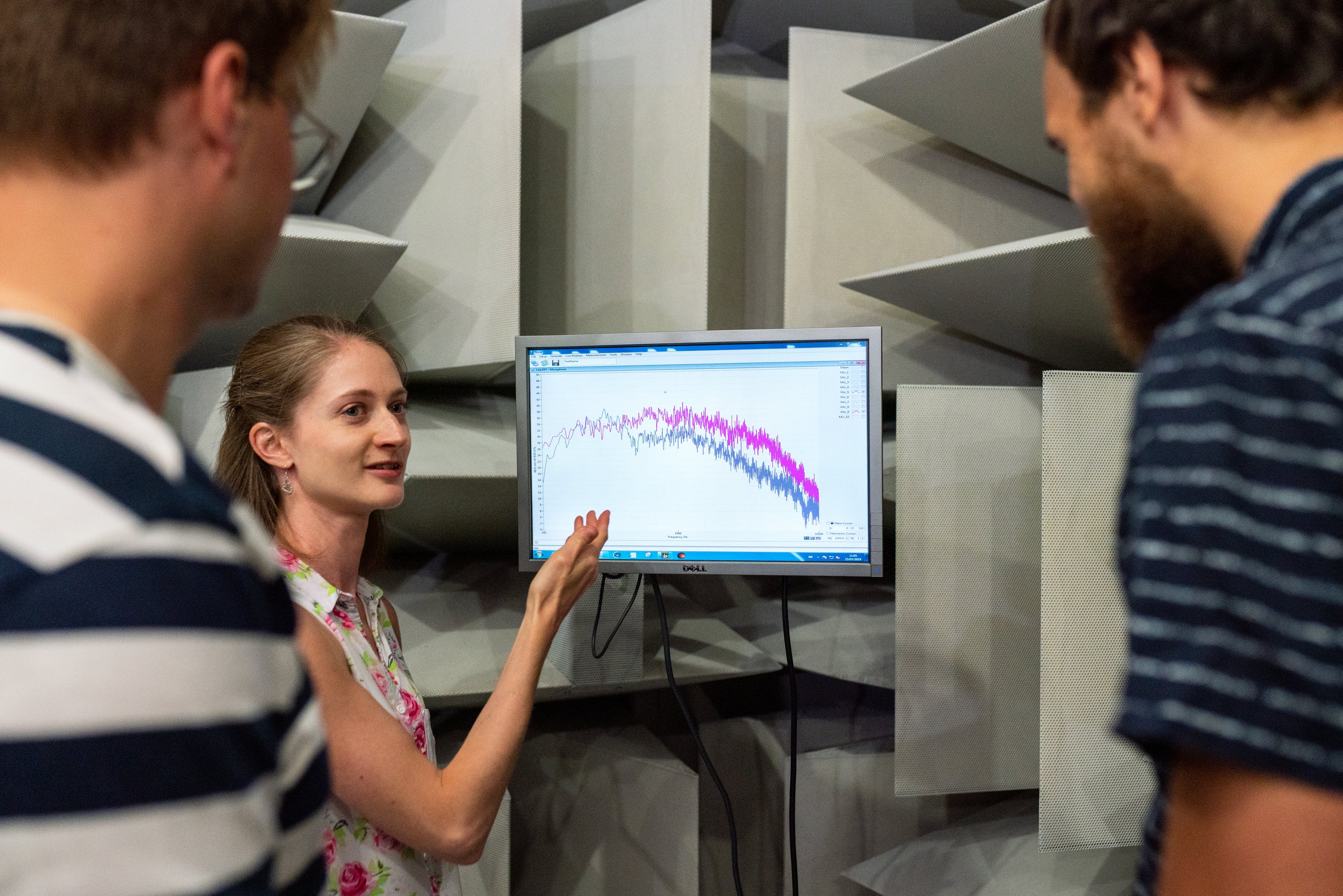 Reason #4. As CodePanda We Bring International Credibility and Worldwide Recognition For Our Students Like You With Your Certified Software Testing Knowledge And Your Trusted Software Testing Certifications!
Your trusted Software Testing certification programs from CodePanda have already certified hundreds of thousands Software Testing professionals (to be precise as of February 2021, 539,700 professionals) from all corners around the world, and they're worldwide valid and recognized. Your Software Testing training and certification programs are firmly trusted by all major companies from all business sectors you can ever imagine. From IT, high tech, SaaS, training and education, universities, industry, manufacturing, production, utilities, healthcare, defence, public sector, official and governmental services, telecommunications, finance and Fortune Global 50 companies to small local businesses with less than 50 employees and any sizes in between.
Bear in mind that Software Testing is a private concept, and it is a phase (or continuously ongoing iterative phases) of overall software software engineering lifecycle.
Thus, there is no governmental and formal accreditation body for Software Testing certification providers. Software Testing certification providers build their brands, their value propositions for their students and their credibility and recognition on their own. Obviously, the more value a given Software Testing certification provider offers for the money of its students, the better acceptability and recognition it gets from employers, clients and worldwide Software Testing community. CodePanda beats its competitors by far in all these dimensions!
As a student and consumer you choose the appropriate Software Testing certification vendor for you which complies with your desired service and price goals, and which offers best value for your money. CodePanda beats again its competitors by far in all these dimensions too!
For your convenience, some additional information about credentials of CodePanda are provided below. In fact, the Army of United States of America is one of our clients that we yearly award about 6,300 of their personnel with your internationally credible and worldwide recognized Software Testing certification programs.
Reason #5. CodePanda Certifies You In Software Testing With Lifetime Valid Software Testing Certifications Without Any Renewal Fees!
Your Software Testing certifications from CodePanda are worldwide and life time valid whereas our competitors will invite you to cashier once again in a few years to be able to renew your Software Testing certifications. Although Software Testing is very very slightly evolving based on custom ways and principles implemented in organizations, the core of Software Testing Framework is not changing at all.
Therefore, it's neither reasonable nor ethical to create such an easy income with certification renewals. And yet, this is precisely what all of our competitors do. Their renewal practice is ridiculous and they just misuse the trust of their followers. In simple words, our competitors are going to ask your money again and again and then again, without offering any additional service or benefit for you!
And yet, Software Testing Certification Programs from CodePanda are lifetime valid! Once you have your Software Testing certifications, they will be forever valid! So you'll never need to renew your certifications and you'll never need to pay redundant certification renewal fees! This practice which is very well taken and appreciated among Software Testing professionals worldwide is one of true proofs to indicate that how sincerely CodePanda cares about its students like yourself.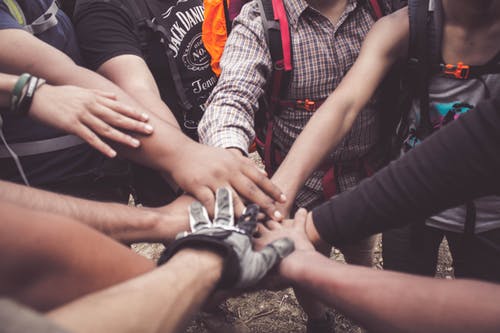 Reason #6. CodePanda Provides 365 Days In A Year, Around The Clock Student Experience Support!
During your Software Testing learning and certification journey, we'll make sure that we'll take care all of your needs and requirements. Our student experience support team is working for you 365 days in a year, around the clock, so that we handle all of your questions and support requests in at most 24 hours.
Moreover, we got our competitors tested by trying their publicly available support channels. Are your curious about what we found out? The results were actually worse than what we've expected. In almost all attempts, we have never heard anything back neither for our critical support requests and nor for our questions about Software Testing subject matter expertise. Only from one of our competitors we received a reply. 9 days after we submitted our support request for a critically important issue we encountered with their certification test module.
Our student experience support team at CodePanda is worldwide renowned and every single day they keep on receiving appreciations from our students like yourself who either found new jobs or got promotions or got pay raises. All thanks to their new Software Testing certifications from International Software Test Institute™.
Having said that we want to underline that answering all your questions and support requests in at most 24 hours is our promise to make sure that we always keep it! No matter what! But we 99% of times handle all questions and support requests in at most 12 hours, if not quicker.
Reason #7. You Can Get Certified In Software Testing Without Mandatory Classroom Trainings!
With CodePanda in order to get your Software Testing Certifications, you won't have to attend expensive, mandatory and usually less than useful classroom trainings.
We have observed, surveyed and confirmed that 95% of Software Testing trainers from our competitors do not possess any tangible field experience to develop and deliver software with Software Testing Framework.
In other words, if you choose to pay for a Software Testing classroom training from one of our competitors, there is a 95% chance that you're going to be instructed how to tailor a suit by someone who has never tailored a suit in his entire life by himself! Making a large monetary investment would really be a pity for such a classroom training which won't bring any extra value for you!
We truly believe and we're extremely convinced that: Only by sharing our experience and knowhow we can best serve for Software Testing professionals and for the further development of our IT profession and Software Testing domain itself. We provide you all the training material you need, so you conveniently learn Software Testing at your own pace, in your own time. And you'll confidently pass your Software Testing certification exam.
Reason #8. CodePanda Offers The World's Most Valuable Software Testing Training and Software Testing Certification Experience For The World's Most Affordable Prices! Period.
And despite all these immense educational value, career benefits, convenience, knowhow and quality of service we offer for our hundreds of thousands students like yourself, our prices are still the most affordable in the world among other Software Testing training and certification providers. This is because it's our true mission to serve every Software Testing professional on the planet earth regardless where you reside!.
Your 100% fully online Software Testing training program from CodePanda has been prepared by our consortium of seasoned and renowned business and people leaders, Software Testing trainers, coaches and mentors from all major Industries. Best of all, it's freely available to all visitors of International Software Test Institute™'s web site.
Facts
We are a strong community Testimonials
What our community says about us
kavita vats
I joined this institute to take training for testing profile and placement. My all over experience is very good. The knowledge given by the sir is very helpful to me & during training they solve their all doubts.really it is great opportunity for job seekers.

Yash Saxena
Code panda is one of the best places I've ever came across!!..I really suggest if you're a tech professional or a student you should definitely opt for code panda..The faculty is truly awesome. They guide me in every paraphases of the training. 5 out of 5 star from my side..Loved it!!

Ayushi Goel
Code panda is a platform where one can get a good knowledge of what he wants also they are professionals , they know how to enhance the knowledge of a student, with 100% placement

Shalu Sengar
Best training Institute in Noida,My overall experience in coda panda is very good , all the team and sir also Very supporting specially praveen pal sir , his teaching method is so good, they worked on a real time project so the student have more clarity about the topics . Thanks to code panda for everything.

Anil Dalakoti
One of the best Institute for Software testing in Delhi NCR as the training is provided by working IT professionals.

Vivek Yadav
Praveen and his team is doing great job by delivering quality content with proper discipline.

Pramesh Singh
Very good to choose if u placed with best package through code panda.

Rahul Kanskar
Good quality of teaching very professional.will give you the knowledge of real time projects

Kanchan Chauhan
All the teachers study well and they have good knowledge.

Senbaga Nandhini
Daily tips with job recommendations really helpful. Most recommended one for job seekers. Tq codepanda team.

Now Let Me Ask You A Question …
Did you like what you've found out so far about why CodePanda serves you far more better than its competitors?
-The 7 modules take 40 days to complete which includes theory and projects however we respect each candidate's pace of learning. After the completion of the training you will be provided real life experience with the help of mock interview sessions.
YES. We start from minus levels. We take pride in mentioning that our candidates not just from CS/IT background but also from unrelated technical fields such as – Civil, mechanical, ECE, electrical are living their dream of working in IT industry.
As your counsellor must've already enlightened you about our policy.
The sessions are usually 1 hour long but as our mentors have a very dynamic style to provide you with a immersive and interactive experience the sessions might stretch to half an hour.
This course comes with a 100% placement or money back guarantee.(T&C are you should have 90% attendance for the classes and you should at least give 20 interviews after completion of the training, the interviews will be conducted from our side and from your end as well while applying to different job boards and through our references.)
YES, It depends on the course provider. Some courses offer certificates upon completion, while others do not.